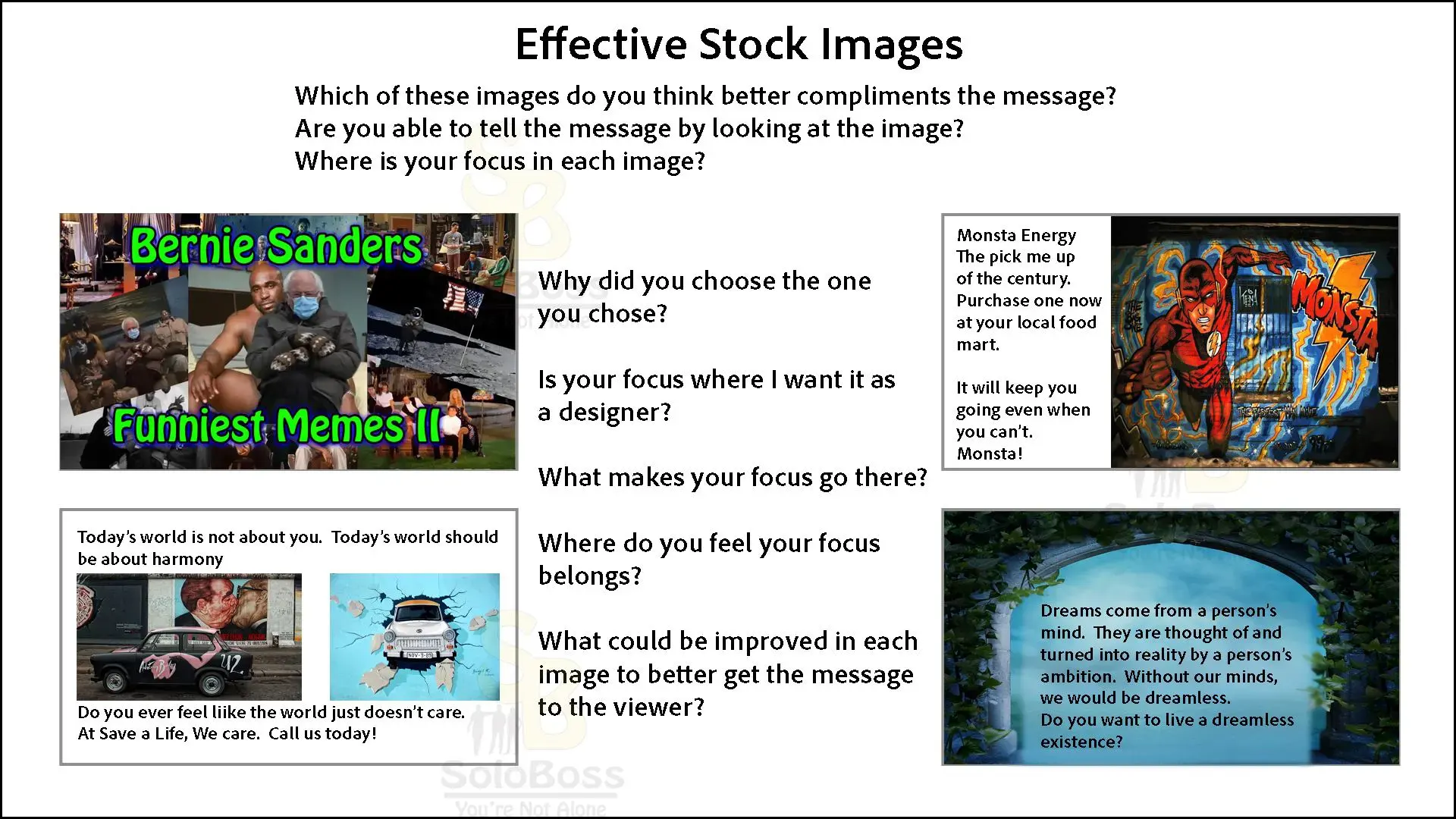 Effective Stock Images
This article will explain the different between effective and non-effective stock images, where to find them, when to use them, and how they help enhance your doodle.
What is a stock image?
These are images available from other websites. Some stock images are required to be paid for use while others are free to use.
Legal Use
Always read the licensing agreements of the image to see if payment is required. Be aware the free use websites use the honor system for others to upload images to their site. They take people at their word that they own those images without any proof prior to uploading images to their server. To check if an image is used anywhere else, use Google's enormous image database. If you are using Google Chrome, right click on the image and choose Search Google for this Image from the context menu.
Effective vs. Non-Effective
Effective images are ones that will compliment your message. For example, an image of a blender with a smoothie would not compliment our doodle if our message is about latest super car.
Spending too much time on an image may drive people away as well. Stock images are effective in two situations;
A. When they make a statement.
B. When they compliment the message.
Non-Effective images are a waste of your time, as a designer, and that of your viewer.
Locating Stock Images
There are several place to obtain stock images both free of charge and paid subscriptions. In our Working with Images video tutorial, we provide several places to obtain free for commercial use images both in the video and the video description.
This is not an easy task and to find the perfect image for your message may take some time.
Maximum Stock Image Size
At the time of writing this article, Doodly supports a maximum of 1920px X 1080px image size. If the image is larger than that, it will need to be put into a photo editor and cropped to size.
Proper Use
Stock images can enhance a doodle as a full background image, a side image or an image complimenting the message. Making the stock image the focus, unless it sells your message, is not a good idea.