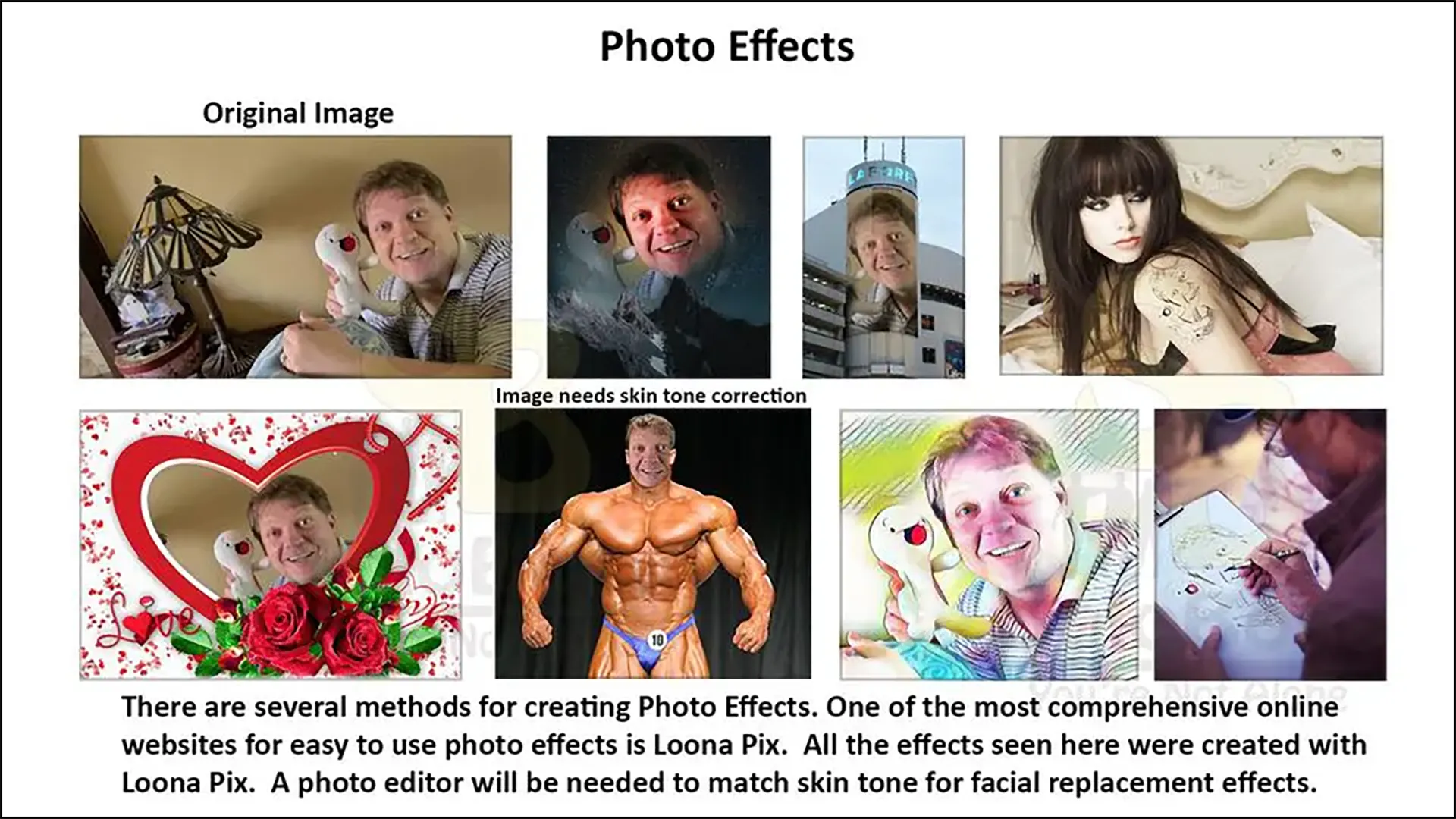 How to Create Photo Effects
Explains the different methods for creating a variety of photo effects in an image for use within a Doodly video or another video production. Provides places that can enhance your images easily. This article will focus on a single website with beautiful, easy to use, effects and enhancements to those effects.
What is a Photo Effect?
This is the process of enhancing a regular image making it appear like a drawing, painting or sketch, cartoon or another surrounding outside of its intended purpose.
Examples of photo effects
Frames, backgrounds, photo art, photo cropping and facial replacements are some prime examples. Facial effects will require additional knowledge of a photo enhancing program to get the skin tone of the subject to match the body the face for which the body is being attached.
Creating Photo Effects
Contrary to popular belief, we don't need Photoshop or other software to create photo effects but it does help to know these items when having to update the color tones in the effect. We can create photo effects easily using various websites out there like Loona Pix. We provide several places that allow for easy to create photo effects in question #28 of our Top 50 Doodly Frequently Asked Questions, "How can i create an avatar or sketch of myself".
Using Loona Pix
Creating Photo Effects: Photo Effects
1. Click on an option at the top of the page.
2. Click on the desired effect.
3. Click to upload an image.
4. Adjust the image
5. Save the Image or Choose the Effect.
Note: Loona Pix keeps your image so you can move to the next effect without having to upload the image again.